Safely Explore Chicagoland with Premier Local Taxi Service
Chicago is usually a hustling and bustling city with plenty of places that you can visit. If you're around Chicago and are looking for some leisure during the current pandemic, then you may be wondering where to go and what to do, while staying safe. Luckily, the city offers plenty of options where social distancing is possible. Here are some local spots in Chicago to check out.
Chicago Botanic Garden
Safely strolling through the Chicago Botanic Garden is the best place to take it easy, during the current global state. Visitors can catch sight of the Thomas English Walled Garden, Regenstein Fruit and Vegetable Garden, and many others at the Botanic Garden. Take note that some buildings are closed and the hours have changed from 8 a.m. to 7 p.m. and only a limited number of cars are allowed.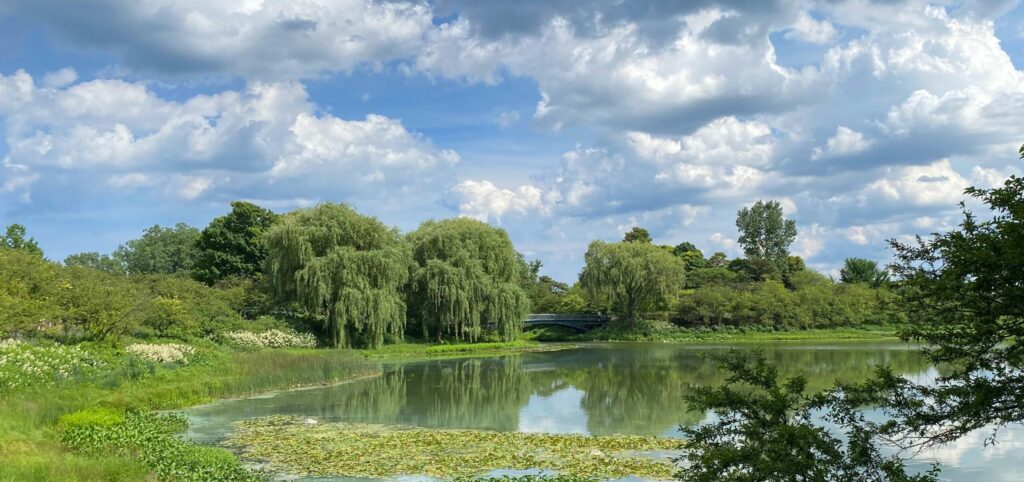 Navy Pier
As Chicago's largest tourist attraction, the Navy Pier is a must-see. Outdoor restaurant spaces and kiosks have reopened a few months ago although the pier has implemented stringent measures to maintain social distancing and other necessary precautions.
The Art Institute of Chicago
Chicago is home to many prestigious pieces of art, the most prominent being in The Art Institute of Chicago. Here is where you can experience top impressionist pieces outside of Europe. It's one of the oldest and largest museums in the US, with art collections from all over the world. It's important for visitors to visit the Art Institute at their own risk and keep in mind their visitor requirements in an effort to reduce COVID-19 transmission.
Millennium Park
Who could forget Millennium Park? It first caught the attention of the World when it opened in 2004, so it's relatively new, but extremely iconic. However, it's become a symbol of Chicago near the Lake Michigan shoreline with 1,400 acres of rolling terrain complete with a Ferris Wheel, a skating rink, and an outdoor music pavilion. It's a great place for anyone in Chicago to unwind. Since June, spots around the park have gradually reopened, working with the Chicago Department of Public Health to prevent the spread of COVID-19 in the area.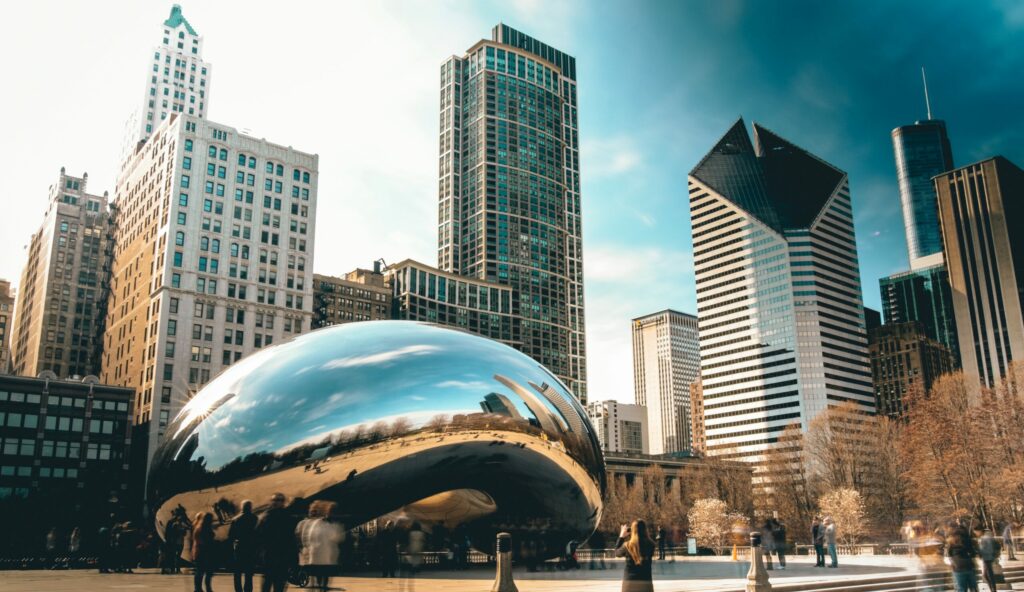 Cloud Gate
The Cloud Gate is actually within Millennium Park but it's what makes the park so iconic. It's a public sculpture that's akin to flowing mercury and has since been drawing tourists in with its enigmatic shape and chrome finish. It's no wonder that Cloud Gate has become synonymous with modern-day Chicago.
Going around local spots is a great way to spend your time in Chicago. Wherever you're off to in the Windy City, it's good to know that there's a reliable, local transportation option that you can easily book to get there safely and on time, affording you the most pleasant and safest experience.
Safe and Reliable Taxi Service in Chicagoland
Ride X Taxi works with independent taxicab drivers to give passengers in Chicago the best experience when getting from one local spot to another. Ride X Taxi specializes in the safest and most reliable airport transportation services to and from O'Hare and Midway Airports. With upfront taxi pricing plus an amazing reward points program, you're sure of being provided only the best. Plus, you're supporting our local economy by supporting a local, small business.
Reserve a ride with Ride X Taxi by calling 708-725-1212, booking online, or downloading the free mobile app.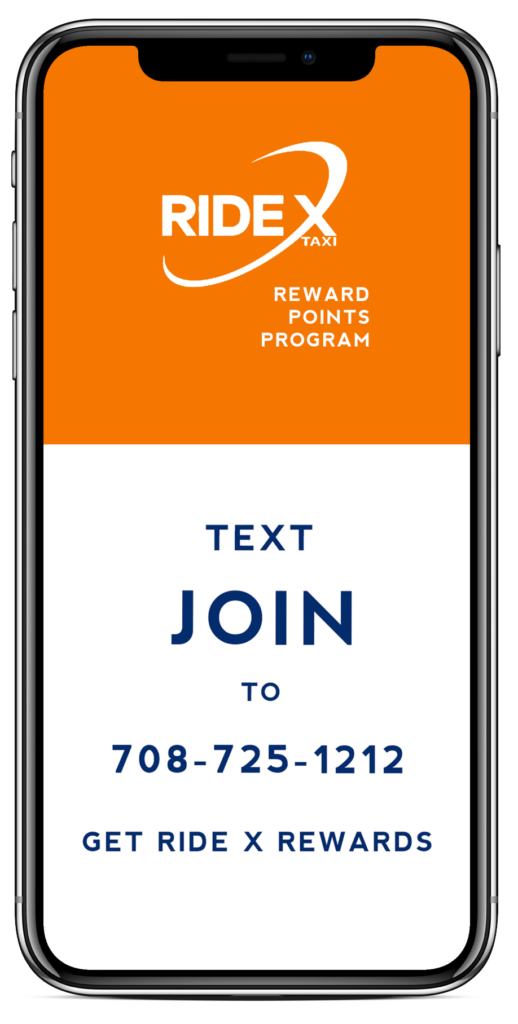 Ride X Taxi Reward Points Program
Not only will you be getting safe and sanitized rides, but you'll also be getting the chance to earn points for free rides, amazing gift cards, experiences, and more. Redeem Ride X Points through your phone number every time you book a ride with us.
For new accounts, text JOIN to 708-725-1212, and you'll automatically receive 150 complimentary points. As a locally owned company, it's our way of giving back to our community.
Call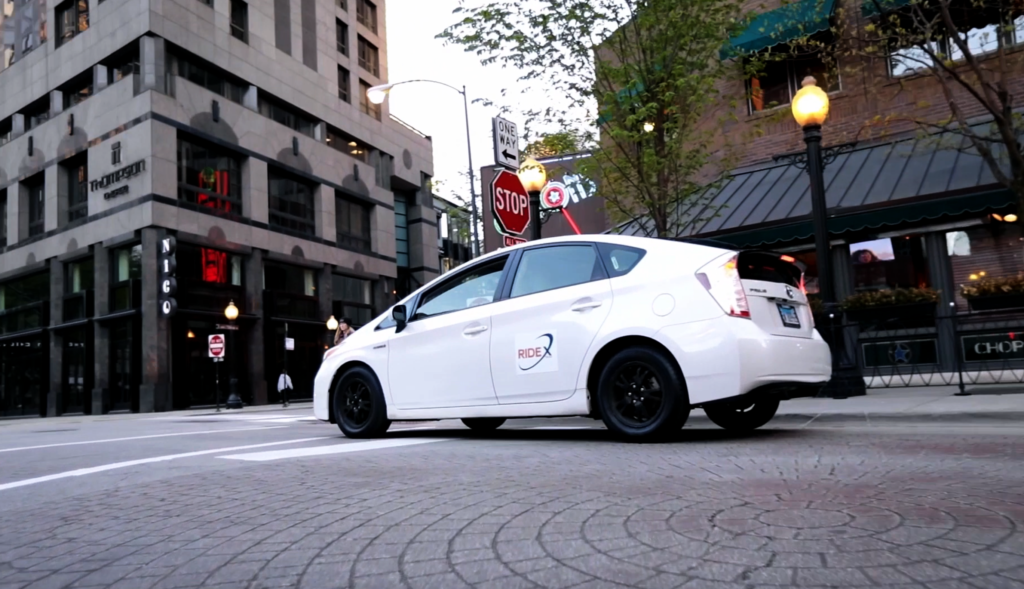 Book with Ride X Taxi
Experience safe and secure transportation to help you get to your appointments on time with Ride X Taxi. We work closely with independent operators, not only providing opportunities to local hard-working drivers but ensuring that we consistently provide quality rides around Chicagoland. We're here to help patients get the most out of every ride.
For quality transportation, book with us now.
Download our Mobile App for fast and easy booking.